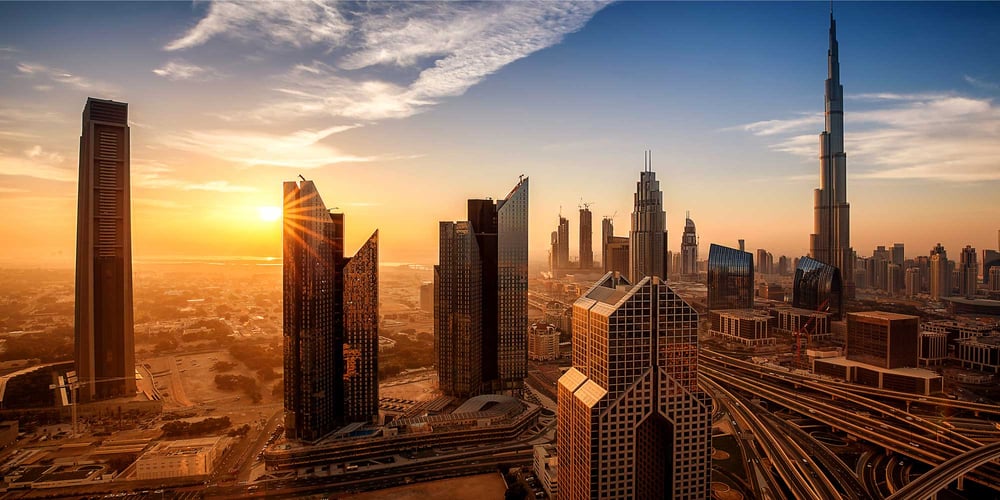 Did you know that Dubai is the city of expats? Approximately 70% of the population in the UAE is made up of expatriates and is home to over 200 different nationalities.
With so many different nationalities, you're sure to find a home here, but for some, it can also be a little stressful. Moving to a new city, especially in a new country, is never easy – hopefully, the more prepared you can be, the easier the transition. So to help you understand more about living in Dubai, we've compiled a few things you should know about life in this thriving city.
Daily Life in Dubai
Dubai offers residents the best 'quality of living' standard in the Middle East and ranks high globally. Dubai's year-round sunshine, sandy beaches and top class leisure facilities like sports clubs, bars and restaurants make Dubai such an exciting and happening destination for many expats.
What languages do they speak?
The official language is Arabic, but English is the most widely spoken language – especially for business, trade and tourism. You will see road signs and boards written in both English and Arabic. But, government offices and affairs are primarily conducted in Arabic. The official laws and contracts are required to be in Arabic and accordingly translated to English.
You'll also meet expatriates speaking other languages such as Bengali, Tamil, Hindu, Urdu, Malayalam, Chinese, among others.
How safe is Dubai?
Dubai is a very safe city and has some of the lowest crime rates. According to the Economist's Securities Index, Dubai ranks as the 28th safest city in the world and is considered in the "very safe" side of the index. Dubai is a very safe place to work and live in
Dubai also boasts one of the most advanced healthcare infrastructure across the globe. Dubai has passed a law where all residents require medical insurance. If you want to receive services from public hospitals, a health card is required, which you can apply for from the Department of Health and Medical Services. However, expatriates often prefer to go private as the majority of staff are well-trained foreign expats and speak English.
However, as foreigners, the biggest risk would be breaking Dubai's stringent laws and regulations, which include rules on actions many other countries would not consider illegal (e.g. public displays of affection, using offensive language and gestures, and taking pictures of other people). As a religious Islamic country, the UAE has strict laws regarding alcohol and LGBTQI+ matters.
Here are a few articles for further reading:
Is it expensive to live in Dubai?
Dubai is a fairly expensive city to live when compared in a worldwide way. It is ranked to be the 21st costliest city in the world. However, it must be taken into consideration that for what Dubai is, the cost of living is actually relatively good value. As being a global city with tremendous upside in career opportunities, Dubai's living costs are justifiable to a very large extent. Being a city that expats flock towards, it's not that expensive for what it is. To find out more about the living costs in Dubai, have a look at our blog.
Is Dubai a good place to raise kids?
When relocating with children, school is a big priority for many. Fortunately, you won't have much to worry about in Dubai. With a large number of expats in the city, International school options are growing significantly with excellent teaching staff and a range of quality subjects. Further, there are over 17 types of curriculum in Dubai to choose from: these include the British IGCSE, Indian CBSE, International Baccalaureate and more. There are over 140 international schools in Dubai and are distributed throughout the city. With expats as their main target audience, expect your children to blend right in as the majority of the school are expats.
Working in Dubai
If you are looking to advance your career and live in one of the wealthiest locations in the world, Dubai is undoubtedly one of your top choices. The city has also become one of the most influential global tech and innovation hubs, with the government heavily investing in developing and promoting the area for start-ups and firms alike.
Dubai is home to approximately 2.7 million talented working professionals and attracts a great number of highly-skilled specialists, most of whom are working in Dubai's public sector.
For expats, the average salary per annum is usually around 6 figures, averaging $138,177. Yet, Dubai's cost of hiring has proven to be more affordable in comparison to other cities.
What is a typical workday like?
Working hours in Dubai range between 40–48 hours and office hours are standard from around 9 to 6, but during the month of Ramadan, you'll usually only work about 6 hours. Most surprisingly, however, is the day system in Dubai' where Friday and Saturday are considered the weekend since Friday is the Muslim day of rest.
Hence, you will find yourself working from Sunday until Thursday instead. As for the commute, getting around by car would be the easiest way to go around Dubai. Rush hour is from 7-10 AM and 4:30-7 PM. Apart from the rush hour, traffic is not that bad.
How many public holidays are there in Dubai?
In Dubai, there are two types of public holidays – Fixed and Islamic holidays. Dates for Islamic holidays are published each year, but are based on the Luna cycle so the final dates can only be confirmed a day or so before they begin and only once the moon has been sighted. Therefore, the published dates may move very slightly. Therefore, you will have to wait before the government finalises the exact dates of Islamic holidays.
| | | |
| --- | --- | --- |
| Date | Holiday | Fixed / Islamic |
| January 1, 2020 | New Year | Fixed |
| May 23–27, 2020 | Eid Al Fitr | Islamic |
| July 31, 2020 | Arafah Day | Islamic |
| August 1–3, 2020 | Eid Al Adha | Islamic |
| August 23, 2020 | Islamic New Year | Islamic |
| November 29, 2020 | Prophet Muhammad's Birthday | Islamic |
| December 1, 2020 | Commemoration Day | Fixed |
| December 2–3, 2020 | UAE National Day | Fixed |
You can view the public holidays for 2020 listed in the table above. You are expected to enjoy up to 15 public holidays in 2020.
How do you typically travel to work?
Moving around the city is easy with most people choosing to travel around by car. But Dubai also has an excellent public transport system in place with options like the bus, metro and taxis, which are all modern and easily accessible. For a breakdown of transportation costs, you can read our cost of living guide.
Can expats open a business in Dubai?
Moreover, if you're looking to start a business, then Dubai is one of the best options. Dubai's free zones give entrepreneurs benefits such as 0% income tax, 100% ownership, 100% repatriation of profits and many more. Many expats choose to set up their businesses in DMCC or surrounding free trade zones, it depends greatly on the industry.
The UAE government does not impose any taxes on individuals. However, if you are a tax resident elsewhere while earning income in Dubai, you may have to reveal your income and pay tax on it. For instance, if you plan to work and live in Dubai for six months yet remain as a tax resident in your home country, you cannot get exempted from your income tax obligations. Fortunately, if you move to Dubai for a long period and are absent in your home country for a full tax year, then you may be able to enjoy 100% free income taxation.
How do you get a visa to work in Dubai?
Before moving to Dubai, you will need to apply for an entry permit, which requires a sponsor. The majority of our expats frequently ask their companies to sponsor their entry permit. However, it can still be sponsored in various ways such as resident family members, a government entity or even a hotel.
Once you are in the UAE, you can then apply for the residency visa and work permit. Securing employment is the path of least resistance in order to obtain a residency visa and work permit readily. All you need is to prepare the documents thoroughly so that your company can help you handle all the requirements above, including covering visa fees.
Businesses setting up in Dubai can attain residence through an employment visa or investor visa, which will be valid for up to 3 years. Free zone visas are obtained from the Immigration Department (GDRAFA) without the necessity of contacting the Ministry of Labour, thus making the process relatively easy. It is important to note that holders of this type of visa will not be allowed to work outside free zones.
The Dubai community
There are plenty of activities and entertainment in Dubai for expat families, individuals and children alike. Rest assured that Dubai will be more than sufficient to entertain all types of people.
Events
Dubai holds annual events that can be exciting to attend. In terms of sporting events, Dubai holds the DP World Tour Championship (golf), Dubai Duty Free Tennis Championships, and the Dubai Sevens Rugby. Fancy an event that is less gritty? Dubai has you covered with their annual Shopping Festivals, Food Festivals and many more. For a full list of business and leisure events happening in the city, you can visit the Visit Dubai website.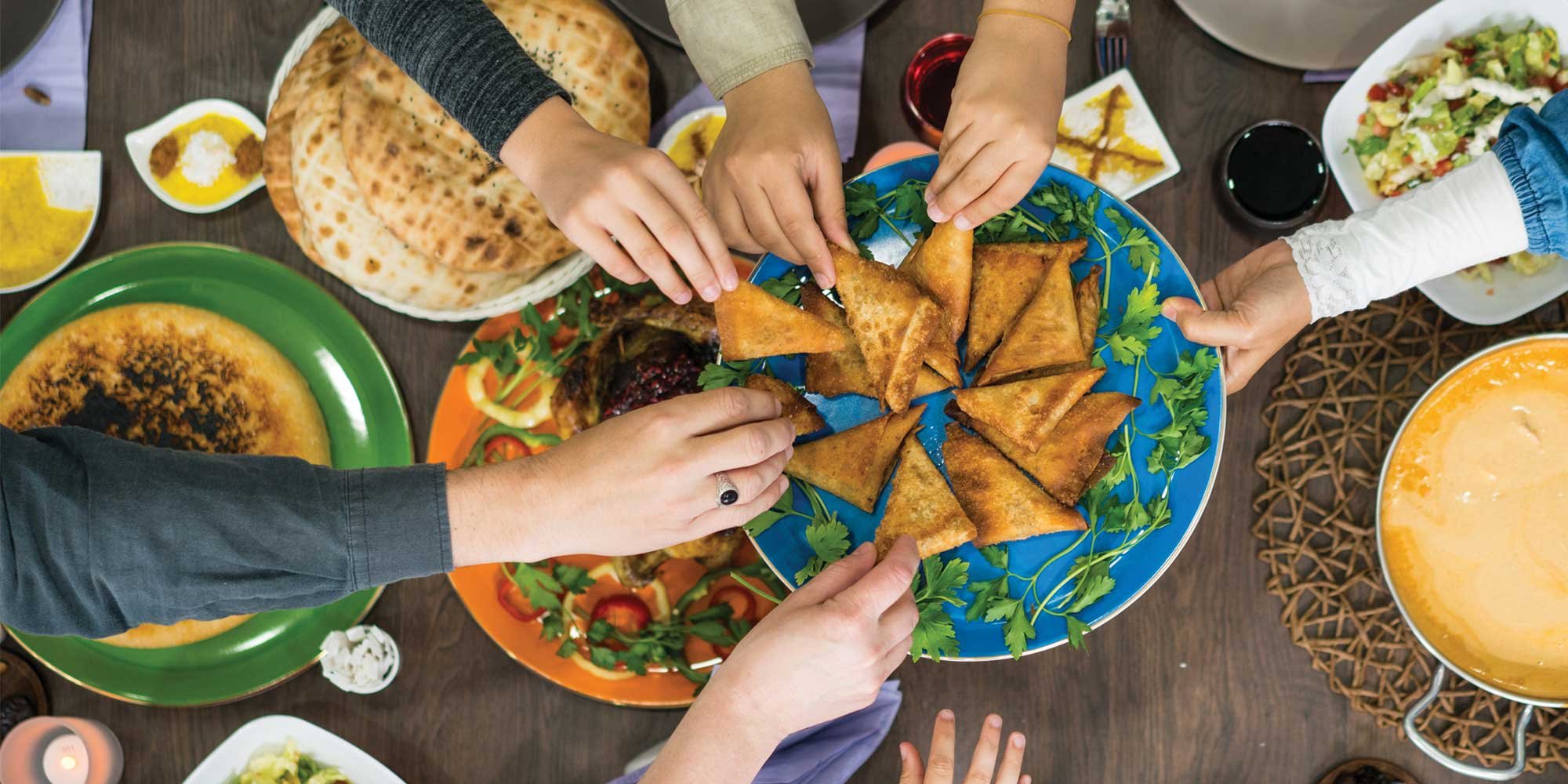 Meals & food
If you're a big foodie, you're in luck. Dubai is full of a range of restaurants and cuisines for you to choose from. If you're looking for a steak or burger, Turkish food, Brazilian BBQ or authentic Chinese restaurants — you can find it all in Dubai. Above all, you get to experience the best traditional cuisines, namely Al Machboos, Chelo Kebab, Iranian Sangak, and so much more.
If you're watching your wallet, Dubai also offers a range of supermarkets to shop from. The most popular choice among expats is Carrefour, Spinneys and Waitrose. You're sure to find everything you'll need here: imported or locally sourced.
It is important to note that during the month of Ramadan, the religious month of fasting, many restaurants remain closed until sunset. With that being said, Dubai is a very tolerant emirate. Expats are allowed to buy alcohol in Dubai and can eat and drink during the daylight hours of Ramadan. Even though Dubai is an Islamic emirate where the main religion is Islamism, you're also allowed to practice your own chosen religion.
Activities
Leisurely activities are abundant in Dubai. You can enjoy lots of activities ranging from taking advantage of the desert with camel riding or even skiing at the Dubai mall. Dubai's infrastructure is well-prepared to accommodate a wide range of sports and activities.

Dubai in Summary
All in all, expat living in Dubai is excellent! Heavily populated with expats and a vibrant community that welcomes all nationalities, Dubai is poised to be a cultural mixing pot for many different nationalities that choose to reside within its borders.
If you would like to know more about Dubai living, we'd love to lend a helping hand. Here at DMCC, we offer you many of the essential services you might look for when moving and setting up a new business in the World's #1 free zone area. Book a free consultation with us to learn more about life in Dubai.