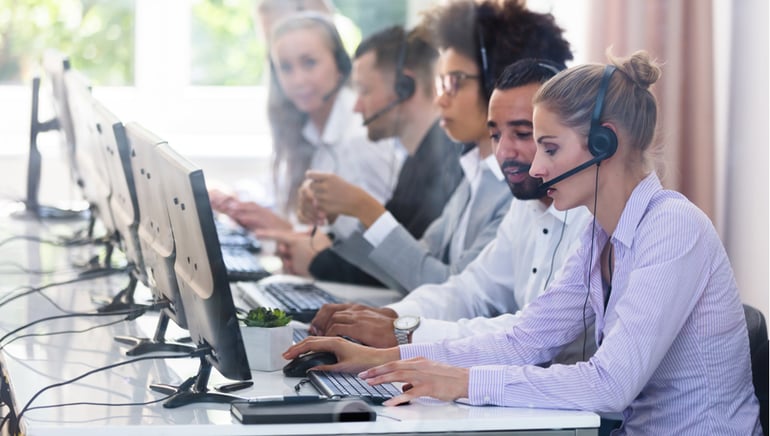 DMCC to Introduce its New Help Centre Platform Soon
At DMCC, our vision is to be the most business enabling Free Zone in the world and in order to do so, we are adopting the latest user-friendly and trendiest platforms, channels and solutions to better serve our members.
We are pleased to give you heads-up on the details of the new DMCC Help Centre initiative that will be coming very soon and how it will improve the customer experience and journey at DMCC.
DMCC Help Centre is a platform that is based on a new customer interaction framework that adopts an online self-service model.
Customers are growing increasingly tech savvy, and most companies are expected to embrace technology as well, especially when it comes to customer service. In fact, customers are not just ready for self-service but the majority actually prefer it.
As most customers are already Internet savvy and comfortable performing various searches online, DMCC is implementing similar methods with its own self-service platform, which will promote the best practices for knowledge base and search effectiveness.
Benefits of the DMCC Help Centre
The DMCC Help Centre will offer a rich Knowledge Hub of topics and sub topics under which members can find all the relevant FAQs, guidelines, videos…etc. in a seamless and user-friendly way.
It will allow them to do global search with instant results for what they are looking for.
It will display the most trending articles and FAQs that are most viewed by the platform visitors.
For members' convenience, the platform can be accessed from the member portal as an authenticated user and from the website as a guest user.
Members will be able to follow up on the status of all their service requests through the 'Service Request Status Checker' tool.
New members will be able to view the archived members' communications prior to joining DMCC to be aware of previous announcements and news.
If a member is unable to find what he / she is looking for, they can raise a case with ease; have a record of all their cases and track them in a much secured way.
The DMCC Help Centre will roll out for the first time a defined mechanism for case escalation in the event where a member's case resolution is not satisfactory.
The centre will also feature for the first time a discussion forum for members to raise all their queries through this new channel in addition to live chat.
Through this platform, the visiting members will be able to get the required information and answers instantly, saving them time and effort.
The DMCC Help Centre with all its features is designed to provide you with instant information at your fingertips. So, stay tuned for more information on the DMCC Help Centre platform!