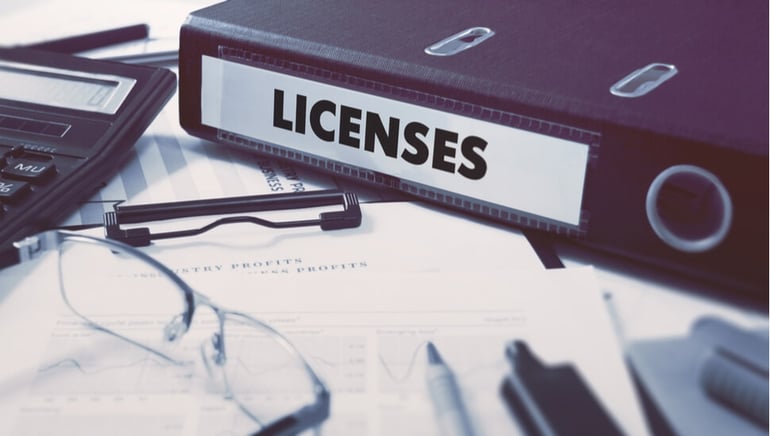 When setting up your business in one of Dubai's free zones, one of the crucial steps is to apply for your business licence. A license for business in Dubai validates your business as a legal body and permits you to conduct business legally in the region. Without one, your business cannot operate legitimately.
Our blog will run through everything you need to know on how to get a business license in Dubai.
Why Choose Dubai?
Over the years, Dubai has become one of the most attractive places for doing business. Given its strategic location and economic diversity, Dubai is one of the leading countries for foreign direct investment in the MENA region (Middle-East North Africa).
In our recent blog on top business opportunities in Dubai for 2022, you will discover insights on which industries have proven to be most successful in this market. The commodity trading business for diamonds, gold and base metals topped the list. Followed by huge growth in the healthcare, real estate, eCommerce and IT sectors.
Depending on which industry you choose to venture into, you will need to apply for the right license to carry out business legally.
How Much Does a Business License Cost in Dubai?
There is no set cost for business licenses in Dubai. The cost of your business license will depend on factors such as your type of business license, its size, and the free zone you will be operating in. You can expect the cost of your business license to range from about AED 20,000 to AED 50,000 per annum.
Who Are the Issuing Authorities in Dubai?
Business license issuing authorities in Dubai differ depending on whether you choose to set up in a free zone or mainland.
The business license issuing authority in the mainland of Dubai is the Department of Economic Development (DED). However, if you choose to set up in one of Dubai's free zones, it is the respective free zone authority that issues the business license.
In the next sections, we elaborate on the types of licenses issued DMCC free zone only.
3 Types of Business Linceses in DMCC
There are 3 common license types available in DMCC: trading license, industrial license and service license. The type of license that's right for your business will depend on your business's nature and activities. To view a complete list of the approved activities in DMCC, download our list of approved activities.
Each of the licenses has its own characteristics and uses:
1. Trading License
To set up a business in Dubai that involves the buying and selling of goods, you need to obtain a trading license. This license can cover companies in import and export, sales, general stores, etc.
2. Industrial License
This license type is issued to businesses engaged in manufacturing activities that transform natural materials and resources into final products. This license covers industries such as gold and precious metals manufacturing.
3. Service License
This license type is issued to businesses that are service providers, artisans or craftsmen. Examples of companies that apply for this type of license include medical services, beauty salons and repair services.
Top Considerations to Keep in Mind When Obtaining a Business License in Dubai
You can obtain your business license in Dubai by following our step-by-step guide.
1. Categorise Your Business
Before submitting your business license application, you must first outline your business activities. Depending on the license you choose, it may be possible to list more than one activity on your application.
2. Choose a Company Name
Choosing a company name in Dubai may require some extra thought, considering the government's strict naming conventions. Business names that contradict your company's activity, perceived as offensive to religion, or refers to political groups are strictly forbidden. To view the full list of rules and restrictions when it comes to naming your Dubai business, click here.
3. How Much you Need to Invest
Depending on the type of your business, you must have an idea of your investment. The cost to obtain your business license will depend on your business's nature, its size and the free zone you choose to set up in. License fees are a recurring cost and cost around AED 10,000 to AED 50,000 per year.
For a detailed overview of the cost of each license type, click here.
Documents Required to Obtain Your Business License in Dubai
Along with your application, you may need to submit additional documents to obtain your business license in DMCC:
Upload Third Party NOC - Third-party approval may be required for certain regulated business activities. If this is the case, please reach out to the relevant third-party authority to receive a No Objection Certificate. Upload the NOCs once received.
Upload Bank Letter – If your share capital is more than AED 500,000, please reach out to your preferred bank with the introduction letter provided by DMCC to receive the bank deposit letter.
Upload Property Documents – In case your selected property type is not a Flexi Desk, please arrange for the property documents and schedule a meeting with your assigned Business Setup Executive.
Please note that these additional documents may not be required if the property type selected is Flexi Desk and the Share Capital is less than AED 500,000. We recommend that you consult with one of our business consultants to understand what documentation will be required for your business license.
For more information on documentation requirements, please refer to templates and sample letters here.
Renewing Your Business License
If you're looking on how to renew trade your license in Dubai, or any other type of business license, an application must be submitted alongside payment to DMCC who will verify the application and generate the renewed license. DMCC advises members to renew their licenses three to four weeks prior to the expiry date. Full details concerning the process of renewing your business license can be found here.
Save on Your Business License with DMCC's Exclusive Packages
If you are looking to open your company, in one of Dubai's free zones, DMCC offers two business setup package subscription types that can help you save on your business license and essential business tools.
Jump Start Package: Save up to 24% on your business license and essential business tools. Ideal for start-ups, SME's and entrepreneurs.
Prime Plus Package: Suitable for medium and large companies, this package offers quick company set up at a lower price. Our team of experts will guide you through every step in setting up your company, including any queries you may have about choosing and applying for the right business license in DMCC.
*The material provided in this blog is for general information purposes only and is subject to change based on government policy and regulations.