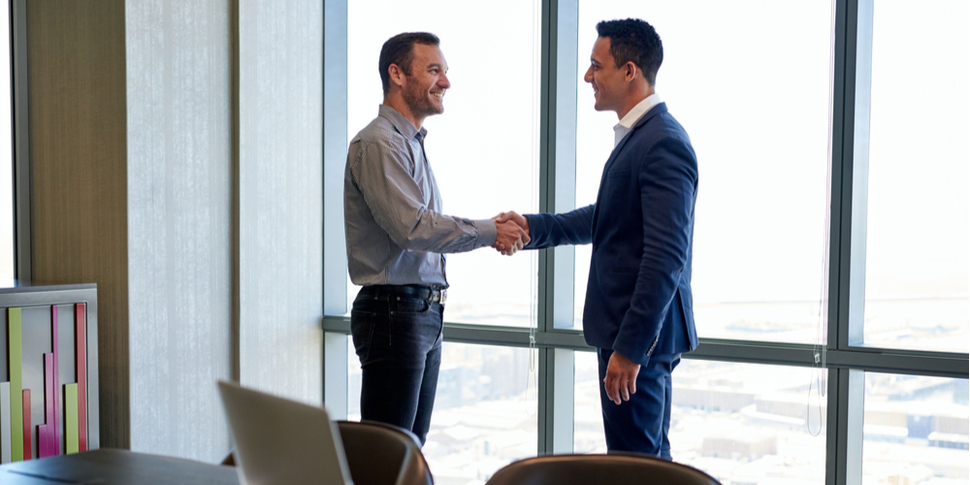 We are pleased to share with you our service updates that aim to improve and facilitate our range of services for our members.
Recently Enhanced and Automated Services
Launch of the Dependents Visa Services for Female Sponsors:
DMCC sponsored female employees & shareholders will now be able to apply for new visas for their dependents such as husband, children, parent(s), parents-in-law, housemaid and driver through the DMCC portal.

This is subject to the General Directorate of Residency and Foreigners Affairs (GDRFA) rules & regulations. The dependent application will be processed as per one of the following three cases:
If the dependent is outside the country.
If the dependent is inside the country with amendment.If the dependent is inside the country without amendment.


To learn more about the application steps and requirements, please refer to the guidelines on DMCC website at www.dmcc.ae/managing-a-company under 'Visa Services: Dependents Residence Visa'. You may also refer to the applicable fees available in the Schedule of Charges at www.dmcc.ae/how-to-guide.


Launch of the Manage KYC and E-sign Subscription Service Request:
As part of the launch of Phase One of the Electronic Signature Initiative, DMCC has started the appointment process of the member companies' HR Signatory and subscription to E-signature to be ready for the soon-to-launch E-signature-embedded employment related services. To do so, DMCC has introduced a new service request titled 'Manage KYC and E-signature Subscription'.

Members can apply for this service request on the DMCC portal under Company Services --> Update Details and E-sign Subscription as per the below process:
Decide and select the company's HR Signatory.
Apply for the

Manage KYC and E-signature Subscription

service request online for the appointment of your HR Signatory.
Ensure to tick the HR Signatory box, upload the signed and stamped system generated

HR Signatory Appointment Letter

along with the proof of address and passport copy; then, submit the service request.
Have the HR Signatory visit the DMCC Counters, level 1, Almas Tower, to activate his / her E-signature early.
To learn more about the E-signatures and how to apply, please visit our website at www.dmcc.ae/esignatures and refer to the Guidelines, FAQs or view the E-signature subscription Quick Reference Guide.