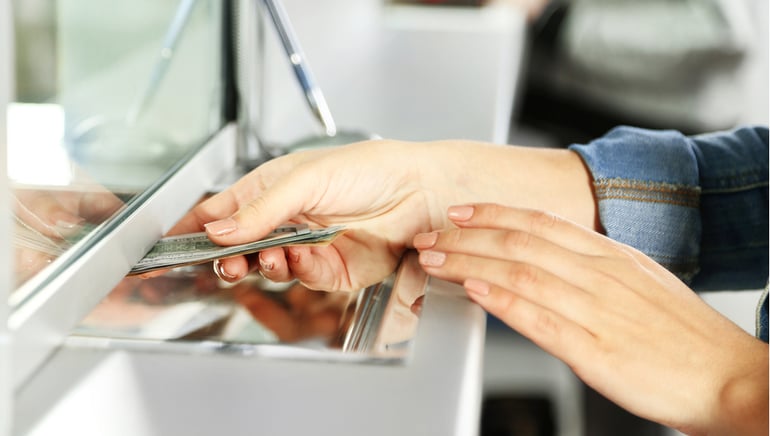 We are pleased to share with you our service updates that aim to improve and facilitate our range of services for our members.
Recently Enhanced and Automated Services
Top Up Your Portal through Emirates NBD Cash Deposit Machines:
As we continuously strive to provide you with the most comprehensive services that accommodate all your needs, we are pleased to inform you that you can now top up your member portal balance through the Emirates NBD Cash Deposit Machines (CDM) across all UAE; in addition to the following other channels to top up your portal balance:
At DMCC Member Portal.
At DMCC Cashier Counter.
At Noor Bank Cash Deposit Counters
You can find the nearest ENBD Cash Deposit Machine at the Emirates NBD website at www.emiratesnbd.com/en/branches-and-atms/.
Updates on the DMCC Portal User Management:
Please be advised that a new validation feature is introduced on the member portal to control duplicate emails for DMCC portal users within the same company. In this respect, portal users will no longer be allowed to use a common email address for login and will need to provide distinct email addresses for their unique login. With this change, we have also introduced a feature for admin users that enables them to update the email address of the portal users within their company.
Embedding Additional Aiding Hyperlinks in the Portal Service Requests:
We are pleased to inform you that all service requests are now complemented with additional hyperlinks in addition to the pre-existing links that redirect the members to the guidelines. These new links will navigate members to the most recent schedule of charges and newly introduced document known as 'Service Request Manuals'.
With this enhancement, members will no longer be required to look for the schedule of charges or the service request manuals on the DMCC website and will be able to easily click on the embedded link to refer to the aiding documents on how to apply and navigate through the service request.
To read more about the above updates, please log on to your member portal and check the Portal Announcement section.
Newly Uploaded Documents on DMCC Website
Please find below the recently uploaded documents on the website:
Change of Shareholders and Officers Details Guidelines:
You can find the updated guidelines here.
Health Insurance Renewal Update Guidelines:
You can find the new guidelines on how to update the health insurance renewal details for your company's employees here.
New Employment Residence Visa Guidelines:
You can find the updated guidelines here.
Employment FAQs
You can find the updated employment FAQs at www.dmcc.ae/free-zone/support/how-guides/information-for-employees.
Newly Added Activities
Please refer to the full DMCC List of Approved Activities here.