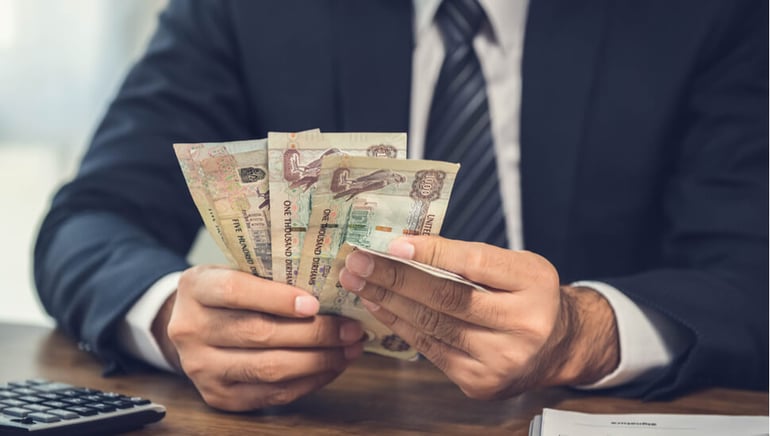 Are you thinking of starting a business in Dubai? Before beginning the process of setting up your company, you have to choose which free zone you want to set up your business in, and that may come as quite a challenge given that there are close to 30 free zones in Dubai.

With such an abundance of free zones, the most frequently asked question we get at DMCC is: 'How different are the company set up costs between the different free zones in Dubai?' This, of course, is a key determinant of choosing which free zone to set up your company.
In this blog, we'll take a closer look at how much it will cost to set up and run your business in Dubai by breaking down the expected expenditure before or after your company is set up.
Four Biggest Fees Incurred with Dubai Business Set Up and Operations
1. Company Registration Fee
The company registration fee is a one-time payment to the free zone authority at the early stages of registering your company. The exact fee will be determined according to the company's legal structure, and of course, the chosen free zone. The costs for registering a company in a Dubai free zone is not exceptionally varied; it is usually around the range of AED 9,000 to AED 10,000.

2. Licence Fee
When operating in one of Dubai's free zones, one of the critical steps is to choose your business licence. The three most popular business licence types are for trading, services and industrial sectors. Unlike the company registration fee, licence fees are a recurring cost, and can cost around AED 10,000 to AED 50,000 per year.


3. Office Fee
Renting an office space in Dubai is a prerequisite to getting your business licence. Each free zone in Dubai offers a variety of desk spaces to fit your business needs, including serviced, smart, and flexi-desks – which will typically cost around AED 15,000 to AED 20,000.
At DMCC, we have a wide range of office solutions perfect for new businesses and start-ups. Located in the vibrant community of Jumeirah Lakes Towers, DMCC offers flexi- and serviced desks, co-working spaces, and business centres equipped with a selection of facilities to help set up and expand your business in Dubai.


4. Share Capital
The minimum share capital amount differs significantly for each free zone and can range from as little as AED 1,000 to as much as AED 1,000,000 depending on the business activities and licences. Generally speaking, the average share capital requirement for free zones in Dubai is set at AED 50,000.


Comparing Business Set-Up Costs: DMCC Against Other Dubai Free Zones
The cost to set up your company in DMCC Dubai is comparatively high compared to other free zones in Dubai; however, the value-added services and business support provided to member companies has established DMCC as the leading free zone in the world for 6 years in a row.
Over the years, DMCC has worked hard to create a seamless company set up process, making it easy and fast for businesses to set up their presence in Dubai. It only takes a matter of 2-4 weeks for your company to be fully up and running, of which, half the process can be done remotely.
The business opportunities that DMCC provides are endless, offering over 900 distinct business activities from a range of 20 sectors. Having registered a record breaking 2025 new companies in 2020, DMCC has positioned themselves as one of the world's most interconnected business districts, and is set to shape the future of trade in 2021.