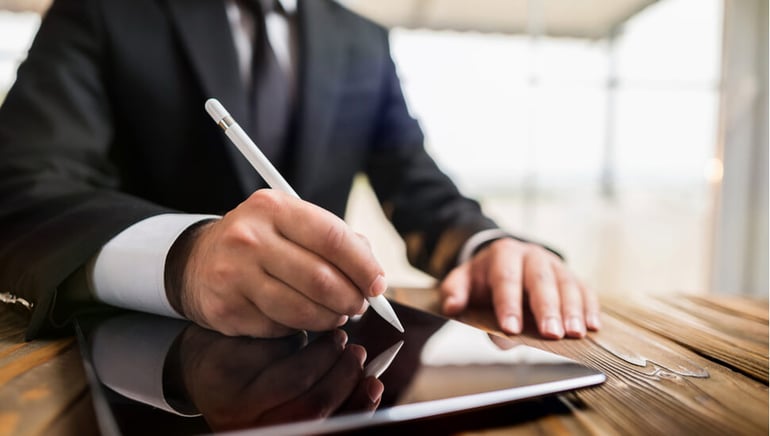 See why the HR Signatory may not be receiving the employment documents for e-signing and how to mitigate the issue.
Why the HR Signatory may not be receiving the employment documents by email?
Some HR signatories and employees have reported not receiving the employment documents by email. Mostly the reason is that those emails land in the spam / junk folders without them knowing. The other main reason is that those emails may get blocked by the recipient's ISP or firewall or due to auto forwarding of emails.
To avoid such issues, the recipients must be aware of the reasons why those emails do not reach and try to resolve the issue from their end. Thus, if they are not receiving the email notification to electronically sign the employment related documents due to their email server or anti-virus settings, spam control or firewall, DocuSign, DMCC's partner and e-signature platform provider recommends the following solutions:
1. First check if the email address entered in the service request is correct. The company Admin can then amend the email address under 'My Esign' tab.
2. If the email address is correct, then, simply, check the junk / spam folder. For those receiving the documents in their Gmail accounts, the email may be sent to their Promotions or other inbox sections; therefore, recipients must check all their inbox sections (Primary, Promotions, Labels…etc.) as well as the junk mail.
3. If the email is not in the junk folder or other applicable folders, then, please provide an alternate email address on a different email provider (i.e. Gmail, Hotmail, Outlook, Yahoo…etc.).
4. Add the following email addresses as Safe Senders. These are the DocuSign system sending email addresses:
dse@docusign.net
dse_demo@docusign.net
dse_na2@docusign.net
dse_eu1@docusign.net
se@eumail.docusign.net
dse_staging@docusign.net
5. Forward the following settings to your IT department:
Allow emails from the domains @docusign.net and @docusign.com
Allow for a specific IP Addresses for DocuSign Service
Once you have followed the above steps, you may request for resending the email once again.
To learn more, you may visit DocuSign's related article here.