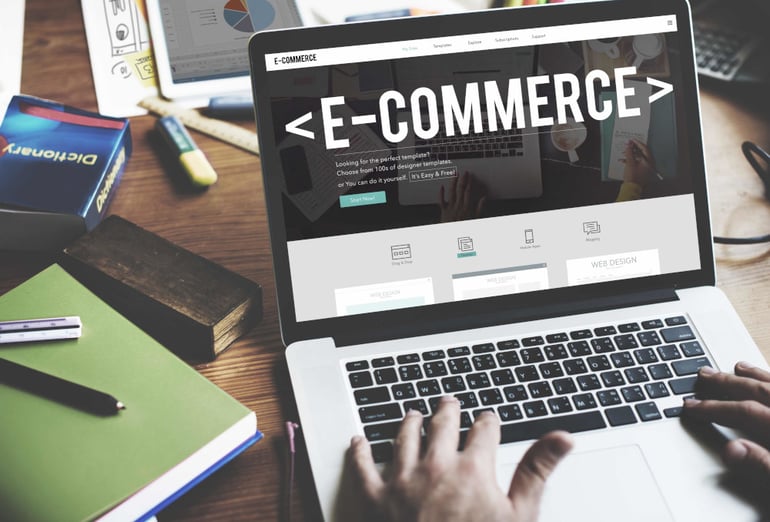 The future of e-commerce is bright in the UAE. Worldwide, online shopping revenues are expected almost double to US$6.54 trillion from 2019 to 2022, and within the rapidly-growing Middle East and North African (MENA) region, the UAE boasts one of the largest B2C e-commerce markets. Thanks to its over 9.5 million internet users and a 96.4% internet penetration rate, the UAE e-commerce market is expected to maintain double-digit growth through to 2022.
If you are looking to explore opening an e-commerce business in the UAE, here are some key facts you need to know about its e-commerce market.
Why start an E-commerce business in the UAE?
Fastest Growing E-Commerce Market in the Middle East
Having an e-commerce market value of over US$10 billion, the UAE managed to outperform Saudi Arabia despite having only one-third of the latter's population size. According to Eshop World, 60% of all online buyers are based in Dubai – where a whopping 81% of its 3.2 million adult population make product purchases online.
Recently, the Dubai government launched the Dubai E-Commerce Strategy with the aim of solidifying the city as a global logistics hub for the Middle East and increasing its share to the local economy to AED12 billion (approx US$3.2 billion) by 2023. Initiatives under the strategy include attracting more foreign direct investments and reducing the cost of e-commerce activities by 20% (including storage, customs fees, VAT and transportation).
World-Class Transport Infrastructure
The UAE is also home to one of the best transportation infrastructures in the world. Not only is it ranked 3rd in 'airport infrastructure and means of air transport quality' and 4th in 'quality of infrastructure' in the Global Competitiveness Report 2018, it also connects you to 80% of the world's GDP in 8 hours or less.
Since the air transport industry supports an estimated US$20 billion in GDP for the UAE, the government takes huge strides in maintaining the competitiveness of its air transport. Official figures put investments into airport infrastructure and development projects so far at around AED 1 trillion (approx. US$272 billion). That is just on airport infrastructure alone.
In addition to all that, the UAE's Infrastructure and Vision 2021 (which aims to ensure sustainable development while preserving the environment) further outlines the country's plans to develop roads, bridges, seaports and other public works to support economic growth.
Extensive Support for New Businesses
The UAE ranked 16th in Ease of Doing Business in World Bank's 'Doing Business 2020' report, beating countries like Thailand, Germany, and Canada when looking at overall business regulation and practices. As part of its economic diversification efforts in Vision 2021, the UAE has encouraged the growth of Free Trade Zones (FTZs), where businesses can take advantage of benefits like lower operating costs, reduced tax rates and professional networking opportunities.
For example, FTZs like DMCC in Dubai can offer:
100% repatriation

0% Corporate Income Tax

0% Personal Income Tax
In addition to that, FTZs can be home to business incubators like the Google-certified Astrolabs, which provide professional training programs for tech ventures. If you would like to learn more about Dubai's FTZ landscape, you can take a look at our FTZ guide.
Gain a competitive edge with DMCC
With DMCC's investments in creating the perfect incubator for your e-commerce business, it comes with a plethora of ecosystem services to give your business the extra push it needs to thrive.
With benefits such as heightened infrastructure, simple business set up, connectivity, unprecedented business support, favourable government incentives, and many more.
How do you start selling online in the UAE?
To start an e-commerce business in the UAE, we highly recommend setting up in Dubai. As we mentioned above, Dubai is not only home to 60% of the UAE's online shoppers, it is also actively encouraging foreign investment into its e-commerce sector.
In terms of the legal environment, Dubai allows for e-commerce businesses to obtain a license to operate fairly easily. However, it must be noted that although it is a simple process, running an ecommerce business without proper licensing is illegal and procedures must be taken carefully to abide by the law. Read more about it here.
Steps for Opening an E-Commerce Business in Dubai
Setting up a company in Dubai can be done in-person while you are visiting the country or online. These are the typical steps you need to go through to get set up:

Decide on your licence type and business activities




Although the most SMEs opt to register for a Limited Liability Company (LLC) the type of legal entity you choose will depend on your own circumstances.





What is your preferred business structure? What sort of business activities will you undertake? What is your current residency status? These are some questions you need to consider when making your decision. Ultimately, this will determine what documents and licences you need to get to legally operate your e-commerce business in Dubai.





Select a location for your business




As an e-commerce business, apart from needing a business address, you are still required to have a physical location. FTZs usually provide a variety of affordable options for any business size, and may provide office promotions for new business set up.





Submit your application




Complete all the relevant forms, pay any application fees required, sign the relevant documents and send them to the right offices.



Open a bank account




Once you are fully set up as a business, you should set up a bank account for your operations. This will make it easier to handle your company finances and tax filing in the future.
Starting an e-commerce business in the UAE is simple
By setting up your new online business in the UAE, you can tap into the vast opportunities that exist in the Middle East. Within the UAE, Dubai hosts a large, highly connected population with numerous government-led initiatives that will encourage e-commerce growth within the next decade.
DMCC has just inked a partnership with China called Innoway which will simplify Chinese investors to set up startups in Dubai. Being coined the next Chinese Silicon Valley, there is no better time than now to open up your E-Commerce in Dubai.
If you would like to learn more about the business setup process in Dubai, you can take a look at our DMCC Help Centre. You can also reach out to one of our experts if you are interested in setting up your business in DMCC, the World's #1 Free Zone.