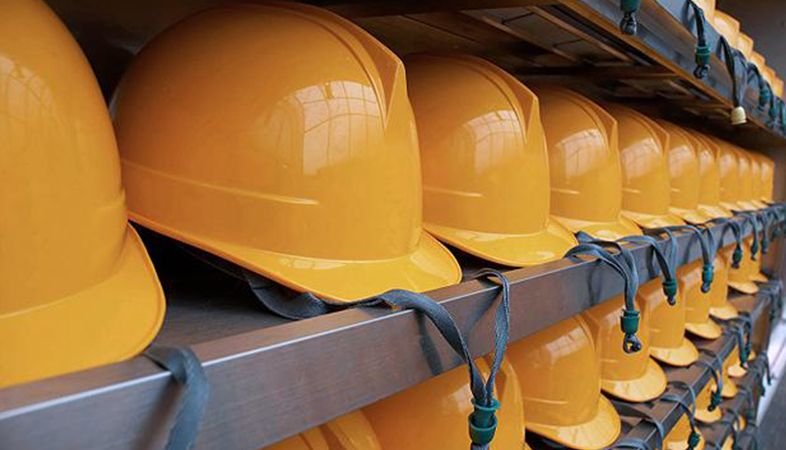 Dealing with Earthquakes
During our last DMCC Free Zone customer satisfaction survey, HSE was raised as a high priority for our community members. One query was specifically about what to do in the event of an earthquake.
This is an extremely valid question as the UAE encountered four earthquakes in 2015 ranging from 3.8 – 5.5 magnitude, the origins of which were either the Dibba area fault or strong earthquakes that occurred in neighbouring Iran.
While the UAE is classified as safe in terms of the possibility of sustaining a devastating earthquake, experts warn that this doesn't exclude the need for anticipation or preparation. The majority of buildings and towers in the UAE are modern and have been built in accordance with international safety criteria, which allows them to sustain even the most violent earthquakes.
In preparation, companies should put together an emergency response plan. All employees should be briefed in earthquake preparedness, safe places at work should be identified, wardens should be appointed to take leadership in emergencies, and regular evacuation drills should be conducted.
DMCC has compiled a list of the top four tips to remember if you witness an earthquake.
1. Drop and Cover
During an earthquake, the single most important thing to remember is the "Drop and Cover" rule. Simply fall flat on the floor if you're out in the open. If you're indoors, it is extremely important that you remain calm and to take cover under a heavy object like a table.
2. Stay Away From Buildings (or Anything That Can Fall)
If you are outdoors, stay as far away from buildings as possible. Take special precaution of glass buildings. If you're indoors move away from windows to a safe area.
3. Be Calm in Crowded Areas
If you find yourself in a crowded area, stay calm. Do not attempt to rush to the nearest exit. More often than not, a greater percentage of injuries are due to panic situations during an earthquake leading to stampedes. All you need to remember is to take cover under something sturdy.
4. Prepare for Aftershocks
Beware of aftershocks once the initial earthquake has ended. They are smaller in magnitude than the initial earthquake but are still very dangerous.
For further information, the UAE Supreme Council for National Security has a publication that contains detailed information on Earthquakes and Tremors. You can read it here: http://www.ncema.gov.ae
This article is powered by Paul Sumner, DMCC Senior HSE Manager.
Contact Details: HSE@dmcc.ae