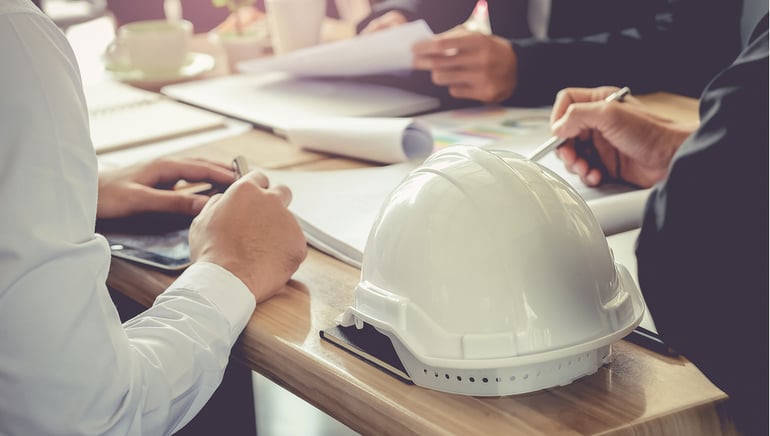 Tips on Evacuating a High-Rise Office Building
High-rise buildings can present unique safety challenges during emergencies. These challenges include longer waiting times for help, emergency services accessibility, smoke movement and fire control. In addition, workers must go down multiple sets of stairs to evacuate the building.

Employers whose locations include a high-rise building should do the following to help ensure safe employee evacuation in the event of an emergency:
Create an evacuation plan for the office, post it around the office and review it with employees. Make sure that it is in line with the buildings evacuation plan. For example, it highlights designated meeting locations (assembly points) outside of the building for workers to gather.
Take part in periodically conducted emergency evacuation drills done within the building.
Designate and train "fire wardens and fire coordinators" who will be responsible for sounding alarms and helping other people evacuate.
Make sure exits, hallways and stairways are never blocked.
Regularly test your office emergency equipment, such as fire extinguishers.
Ensure workers with special needs or disabilities are briefed and have assistance when evacuating.

Tips for Employees in High-Rise Buildings
Never use an elevator during an emergency.
Re-enter your building after an evacuation only after given the all-clear by authorities.
If you find yourself trapped in a high-rise building during an emergency, try to stay calm. Get to a room with an outside window and call for help on an office phone or mobile phone.
Stuff clothing, towels or newspapers around the cracks in doors to help prevent smoke from entering the room.
Stay where rescuers can see you, and wave a light-coloured piece of clothing to attract attention. It may be helpful to open a window, but be prepared to shut it if smoke comes in.

Emergency Numbers
Medical Services and Dubai Police – 999
Dubai Civil Defence – 997
JLT Security Emergency Number – 04 423 2999

This article is written by Paul Sumner, DMCC Senior HSE Manager; Email: HSE@dmcc.ae.