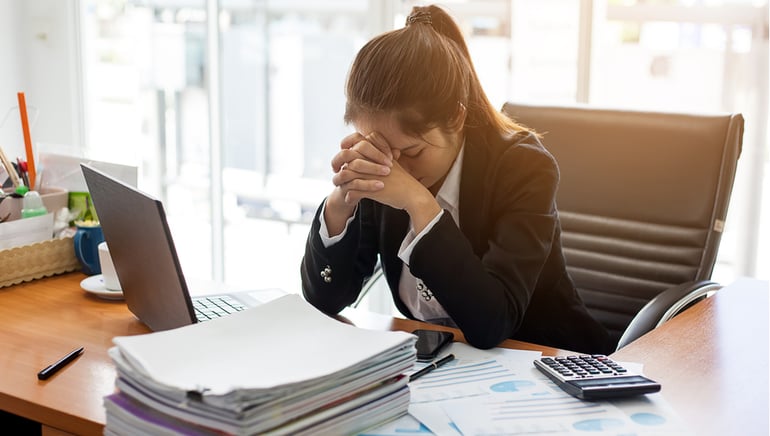 What is work-related stress, and why do we need to tackle it?
There is a difference between stress and pressure. We all experience pressure on a daily basis, and need it to motivate us and enable us to perform at our best. It's when we experience too much pressure without the opportunity to recover that we start to experience stress.
A common definition of stress is 'the adverse reaction a person has to excessive pressure or other types of demand placed upon them'.
We can all feel stressed at times when we feel as though everything becomes too much, when things get on top of us, or when we feel as though we are unable to cope. It affects us in different ways at different times and is often the result of a combination of factors in our personal and working lives. Work-related stress can be tackled by employees working with their employer to identify issues at source and agreeing realistic and workable ways to tackle the problem.
Stress is often a symptom of poor employment relations and can seriously affect productivity. Organisations who talk regularly with their employees and have sound systems and procedures in place for dealing with issues like absence and discipline are much more likely to avoid work-related stress and are able to deal with potentially stressful situations when they arise.'
What should you do if you becoming stressed?
Try to identify the causes and what you can do to make things better. Ideally, tell your manager at an early stage. If your stress is work-related, this will give them the chance to help and prevent the situation getting worse. Even if it isn't work-related, they may be able to do something to reduce some of your pressure. If the source of pressure is your line manager, find out what procedures are in place to deal with this. If there aren't any, you can speak to your HR department.
Many employees are reluctant to talk about stress at work, due to the stigma attached to it. They fear they will be seen as weak. But stress is not a weakness and can happen to anyone.
Remember: no employer should subject their employees to work-related stress, and this is an issue both the employee and the employer should take seriously. Workplace stress is one of the biggest causes of employee absence – and also one of the more difficult issues to manage.
Employers should assess the risks arising from hazards at work including work-related stress. There are six key areas (or 'risk factors') that can be caused by work-related stress.
These are:
o the demands of your job;
o your control over your work;
o the support you receive from managers and colleagues;
o your relationships at work;
o your role in the organisation;
o change and how it's managed.
Employers need to gain a detailed understanding of what these risk factors look like, identify which areas may be presenting problems, and work with employees and their representatives to take action to reduce these problems.
For more information on any HSE issues, please contact HSE@dmcc.ae.