If you're looking to relocate, Dubai can offer a sense of familiarity and comfort. Much like Hong Kong, the Emirate initially started out as a small fishing settlement and has rapidly expanded, in the past decade, into one of the world's leading destinations for both individuals and families.
Boasting similar living and working benefits as Hong Kong, these two cities can almost be considered twins! But in what ways are they similar and different? And could Dubai be your next home?
Hong Kong vs. Dubai Comparison for Expats
Location
Both Hong Kong and Dubai have connections to major cities in the world. Situated on the south-east coast of China, Hong Kong is extremely well placed to do business with the Asian market. Although Hong Kong is known to be extremely welcoming to businesses looking to expand their reach in Asia, Dubai shouldn't be overlooked as an option.
Located in the heart of the Middle East, the city is at the epicentre of trading. You can connect 65% of the world's GDP in 8 hours or less. Their strategic location and bilateral trade ties with established economies like India and Hong Kong have in fact facilitated growth in Dubai's non-oil trade sectors to account for 95% of their GDP. As a matter of fact, Dubai's non-oil trade sectors are forecasted to grow another 3% this year. As the leading hub for trade with markets East and West, Dubai now hosts over 100 international trade shows annually.
Infrastructure
Compared against the key global cities in the world, Dubai and Hong Kong are ranked among the top cities with advanced logistics and transportation infrastructure. This is, in fact, the top reason why so many foreign trade businesses choose to set up in these jurisdictions.
Home to one of Asia's busiest ports, Hong Kong has direct links to over 470 destinations. In comparison, Dubai has two of the world's busiest airports, one of which is the world's largest airport. The city has a very well-developed social and economic infrastructure, including, but not limited to their high-quality office and residential accommodation, strong transport links and sophisticated financial and service sector.
Economy
Hong Kong and Dubai have been recognised for their thriving and resilient economies. Both Hong Kong dollar and U.A.E. dirham are pegged to the U.S. dollar, both regions are low in tax and are highly developed free-market economies. So, what gives Dubai the edge here?
Dubai ranked the 5th top city in the world for economic performance; Hong Kong ranks 242. Whilst Hong Kong's economy from 1975 through 2008 grew by a factor of 7, Dubai grew by a factor of 11, earning them the title as the fastest-growing economy in the world. Dubai's recorded steady economic growth is attributed to their heavy investment in diversifying into other sectors such as aerospace, manufacturing, international finance, internet, healthcare and agriculture among many others. This investment has helped the economy grow by over 2.1% in 2019 and is expected to grow by 3.2% in 2020 — making it a prosperous and stable city to move you and your business to.

Business Opportunities
As the Dubai economy continues to surge, a number of business opportunities are emerging. One of the key factors influencing many to relocate to Dubai is the simplicity of starting a business in one of the free zones. Free zones in Dubai allow for 100% foreign ownership, 100% repatriation of profits, zero income tax for 50 years, as well as an exemption from all import and export duties. In addition to these benefits, Dubai's free zones automatically make you eligible for a visa to immigrate to Dubai and start your business.
DMCC is the world's leading free zone and home to many successful Hong Kong companies - Over 40% of Chinese companies are from Hong Kong. Your company can benefit from our one stop shop service - everything from business setup within 2 weeks, comprehensive resident visa application support and flexible property options. See what our members have to say about moving to a free zone in Dubai.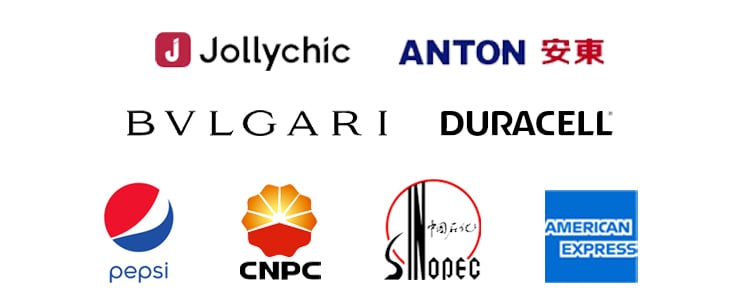 Culture and Population
Hong Kong has its fair share of expat life, but it's no comparison to that of Dubai. Known as the city of expats, Dubai is home to a population of 3.331 million, with almost 80% of that estimated to be non-UAE nationals. In comparison, Hong Kong's expats represent 9.4% of the city's population.
The diverse, multicultural environment is the main attraction drawing people to live and work in Dubai. And with over 200 nationalities in Dubai, you're sure to find cultures from all over the world!
The official language in Dubai is Arabic, but English is the most commonly spoken language in business, trade, tourism and daily life. The official laws and contracts are required to be in Arabic and accordingly translated to English.

Lifestyle
Dubai offers an array of entertainment for families. From multiple amusement parks to child-friendly dining and the world's largest shopping mall! Families that relocate to the Emirate will find no shortage of delightful options for their little ones. Dubai's also has some of the most technically advanced and top-ranking universities and schools.
Home to over 1,300 Chinese residents, DMCC has a strong Chinese community. DMCC hosts a number of Chinese festivities and celebrations - most recently hosting Chinese New Year celebrations at the Jumeirah Lakes Towers (JLT) with Chinese lion and dragon dances and roaming entertainment. Matter of fact, Chinese cuisine is immensely popular in Dubai, with more and more Chinese restaurants emerging in JLT district.

Will Dubai be your next business destination?
Dubai's modern skyline, advanced infrastructure, stable economy and strong HK-based community makes it an easy place for many Hong-Kongers to call home. If you are looking for a city with a vibrant expat lifestyle, unparalleled business opportunities and prosperous future, Dubai should be on your list.
Get in contact with us at DMCC to learn more about business opportunities, emigration and more.