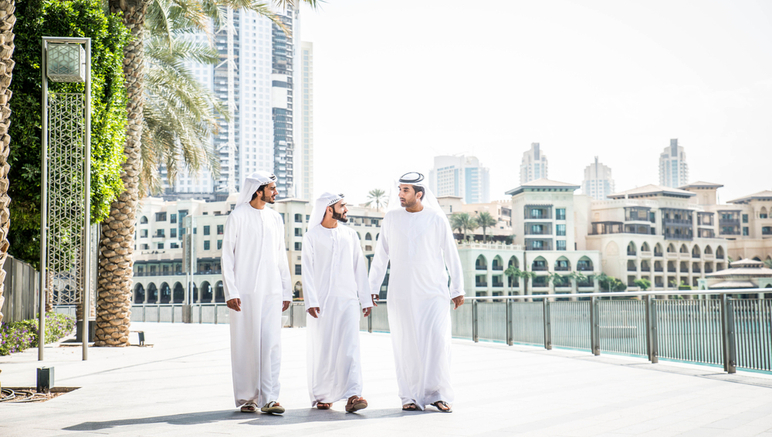 Dubai is a popular destination for people looking to relocate as the city offers tax-friendly policies, modern infrastructure, and a high standard of living. In this blog post, we'll dive deep into the factors that make Dubai an irresistible choice for those considering a move from the United Kingdom. With a booming economy, diverse cultural landscape and an attractive lifestyle, Dubai could be your next home away from home.
Top 3 Factors to Consider Before Making the Move
1. Dubai's Rapid Economic Growth & Low Tax Rates
Dubai is one of the top countries to maintain its strong economic growth and stability over the years. Ranked as #1 on Bloomberg's Covid Resilience Ranking in 2022, Dubai's GDP grew by 3.4% in 2022, as against the UK's GDP growth of 1.8%.
As we move into 2023, Dubai has several new initiatives in place to further its economic progress, with an ambitious $8.7 trillion economic plan to stimulate trade and bolster its economy. Dubai is a tax haven compared to the UK. The United Kingdom's corporate tax rate is 20%, while Dubai's corporate tax rate is only 9% for taxable income exceeding 375,000 UAE dirhams ($102,000) and 0% for any income lower. Free zone companies are exempt from corporate tax unless they conduct business with mainland companies.
2. Dubai Boasts a World-Class Infrastructure
Dubai and the United Kingdom may share many similarities, but when it comes to infrastructure, the two are quite different. One of the most striking differences is the scale of infrastructure projects in Dubai. Take the Palm Jumeirah, for example - this man-made island is not only a marvel of engineering, but it's also one of the largest projects in the world.
But it's not just the size that sets Dubai apart. The level of development is also significantly higher in Dubai compared to the United Kingdom. The UAE has made a significant investment in developing its infrastructure, which has led to Dubai having some of the most advanced infrastructure in the world. From its state-of-the-art transportation systems to its modern architecture, Dubai is setting the standard for innovation and progress.
3. Dubai's Sunny Weather, Luxurious Lifestyle & Robust Culture
Dubai is a city that truly shines when it comes to its weather and luxurious lifestyle. With temperatures that soar high, you can enjoy the sun and the beach all year round, making it the perfect destination for those looking for a warm destination.
Dubai is also home to some of the most luxurious hotels and resorts in the world. You can enjoy 5-star accommodation, world-class dining and shopping, and a wide range of activities and attractions. A diverse and cosmopolitan city, Dubai is home to people from all over the world, which means that there is a greater variety of cultural experiences to be had.
The Bottom Line: Will Dubai Be Your Next Business Destination?
Dubai's modern skyline, advanced infrastructure, stable economy and strong UK-based community make it an ideal location for people looking to move from the UK. If you are looking for a city with a vibrant expat lifestyle, unparalleled business opportunities, and a prosperous future, Dubai should be on your list. Get in contact with us at DMCC to learn more about business opportunities in Dubai and more.

Get in contact with us at DMCC to learn more about business opportunities in Dubai and more.