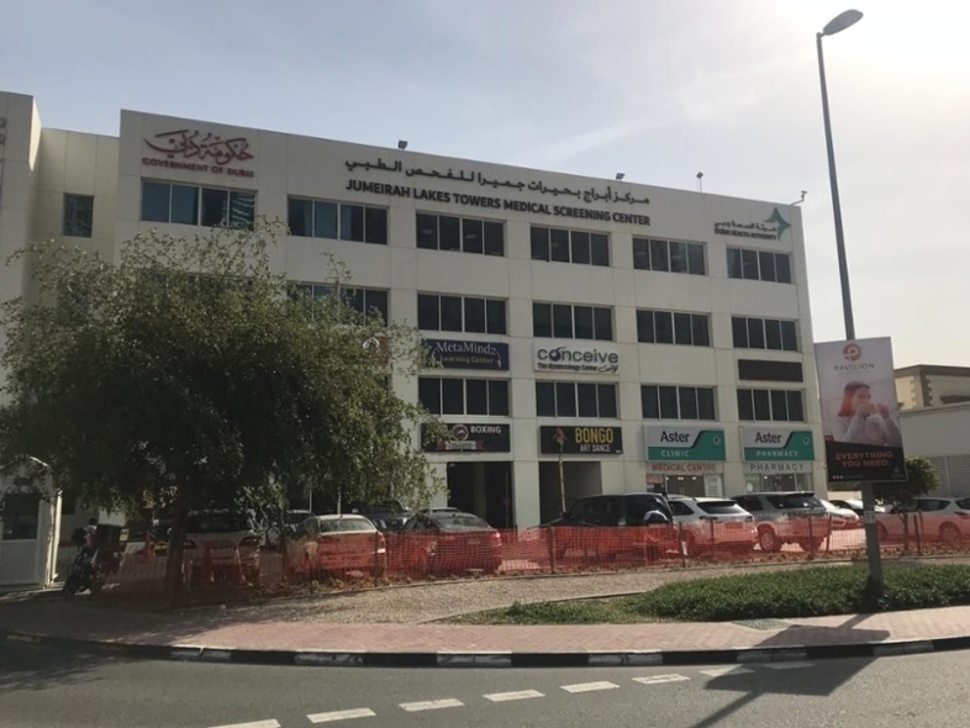 As part of DMCC's endeavours to provide comprehensive services that cater to the members' needs within the DMCC Free Zone, we are pleased to inform you the Jumeirah Lakes Towers (JLT) Medical Fitness Centre has been inaugurated to serve both the DMCC members' employees and the JLT residents.
The recent official inauguration compliments the already available government services within the Free Zone, such as the General Directorate of Residency and Foreigners Affairs-Dubai (GDRFA), which is located in Gold Tower at Cluster I and Amer Services, in One JLT.
The joining of the DHA Medical Fitness Centre to the DMCC Free Zone makes it one of the unique Free Zones in Dubai and UAE that offers a one-stop-shop for all our members' needs.
Since its inauguration, all applications for medical fitness tests for member companies' employees have been carried out from the JLT Medical Screening Centre, located on level 2, Red Diamond Building, JLT.
DHA has also launched the 'Salem' medical fitness and occupational screening system which is intended to reduce customer's waiting time, minimise human intervention and make blood test and x-ray results available electronically.