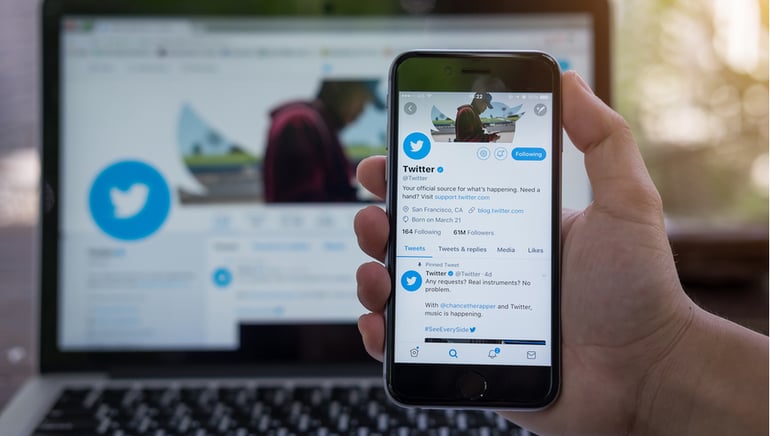 While many resources are in short supply, we never run out of crises. In the US, while the White House battled to deflect criticism and investigations over ties with Russia, Anthony Scaramucci was appointed as Communications Director and, on the day of his appointment, the White House Press Secretary resigned having "vehemently disagreed" with the appointment. Four days later, Scaramucci launched a tirade of abuse to a journalist in which he described the White House Chief of Staff as, amongst other things, "paranoid". Two days after that, the Chief of Staff was gone. A new Chief of Staff was appointed immediately and three days later Scaramucci's tenure as Communications Director was over.
This is an example from the world of politics – but corporate crises are common too. Ask the management of Volkswagen who saw the company's market value and reputation slashed following the storm over vehicle emissions. How a company responds to a crisis in the first few days (or even hours) can make the difference between the issue being resolved, and the problem escalating.
Recent press coverage has tarnished the reputations of many companies simply for dealing with others who are accused of being corrupt. In the court of public opinion, a suggestion of corruption often equates to guilt. Again, the coverage following the leak of papers from the Panamanian law firm Mossack Fornseca shows how quickly a storm can erupt, and how easy it is for innocent organisations and individuals to be caught up in it. Those doing business in the Middle East, where many contracts are of high value, and where the suspicions of the Western press are easily aroused, are very exposed.
Are you ready to deal with a crisis?
These tips give a lawyer's perspective on what to do – and what not do – when disaster strikes.
First, balance is crucial. The standard PR playbook says you must be absolutely open, absolutely honest, and absolutely instant in your reply. "No", says your lawyer, because that may mean admitting liability. Instead, you should avoid all comment, deny liability and try to shift blame. Obviously, you cannot follow both approaches, and slavishly following one, or switching between the two, is very dangerous. British Prime Minister David Cameron's reaction to the mention of his father in the Mossack Fornseca papers was a classic example of switching strategy. Over four days Downing Street issued five different responses to the leak, going from briefing journalists that it was a "private matter" to ultimately issuing details of the Prime Minister's tax returns to the public. "I know I should have handled this better," he then said. Scaramucci refused to shift at all, and defended his outburst against Priebus as merely "colourful language".
Following a purely legal response may make you seem closed and unresponsive, damaging your reputation with serious implications on your pipeline of work; while a purely PR response may lead to huge liabilities years down the road and may impact on any insurance cover which you hold. You must, therefore, honestly assess the scale of the crisis and quickly decide how to react and where for you the balance lies. Don't do a Scaramucci and defend the indefensible, but don't do a Cameron and dither or hesitate.
The need to act quickly leads to the second tip, be prepared. You must know who you will turn to for the PR and legal input you need to make a decision, and those people must be familiar with your brand, your industry and your values. They need to know what your obligations are to regulators, investigators and others in the project and be ready to advise you quickly. If you wait until the crisis happens before you get your team in place, you have left it too late.
Preparation also means having a communications policy ready to roll. When a crisis strikes, a firm must be able to take immediate action and communicate promptly, accurately, professionally and confidently as the situation unfolds. To do this, there must be a direct line between the PR team and legal, and there must be someone appointed to speak for the firm. In almost every case, visibility of the top team is crucial and you should avoid delegating media appearances, no matter how attractive this option might seem at the time. The appearance of the top team will give a business as usual message to the market and show that senior management is taking responsibility for the problem. It also helps if the CEO or other management spokesman has had media training. What message should the CEO communicate?
The following 5 rules apply in almost every case:
Be compassionate: expressing regret, concern and sympathy for any people, families or colleagues affected are unlikely to be seen as accepting liability.
Be honest: present the facts clearly, accurately and consistently to avoid later being accused of a cover-up.
Make technically complicated issues as easy to understand as possible.
Use key contacts to spread your message – those who know you well are your best ambassadors and allies in time of crisis.
Do not speculate about the cause of the crisis. Do not blame anyone. Do not admit liability, but don't be defensive and don't criticise the media.
Third, not every crisis is instantly in the public domain. Cyber security is a burgeoning industry as the scale of cyber-attacks grows and as firms face blackmail demands following security breaches. Earlier this year a cyber-attack called WannaCry swept through over 100 countries, with over 45,000 attacks recorded and major institutions such as the UK's National Health Service affected. Famously, hackers leaked details of membership of Ashley Madison. Others suffered from insiders leaking information. In such a case the first priority has to be to find out exactly what you are dealing with, because you can only sensibly react to a crisis when you know what it is. There are excellent IT forensic investigators who can identify what information has been compromised and how, and can also tell if malware is present on your systems either leading to further information leakage, or even to eavesdropping on ongoing communications. In these cases in addition to these self-help remedies, you may be able (and in some jurisdictions you may be obliged) to involve the police.
Conclusion
There are cases where good crisis management has enhanced a brand, but there are many more where the failure to prepare and the inability to react to events swiftly has caused great damage. A crisis can hit the best managed of companies, and a company which has done nothing wrong can be swept up in a crisis which is not of its making. So, know who will be in charge when a crisis hits. Have your legal and PR teams on speed dial and be ready to involve other specialists with the skills needed for the particular crisis which you face.
Craig Shepherd
Global Co-Head of Contentious Construction and Infrastructure, Head of Middle East Disputes, Herbert Smith Freehills
Tel: +971 4 428 6304
Email: craig.shepherd@hsf.com
If you would like to be added to the distribution list for any of Craig's regular client articles, please email Nicola.Darby@hsf.com