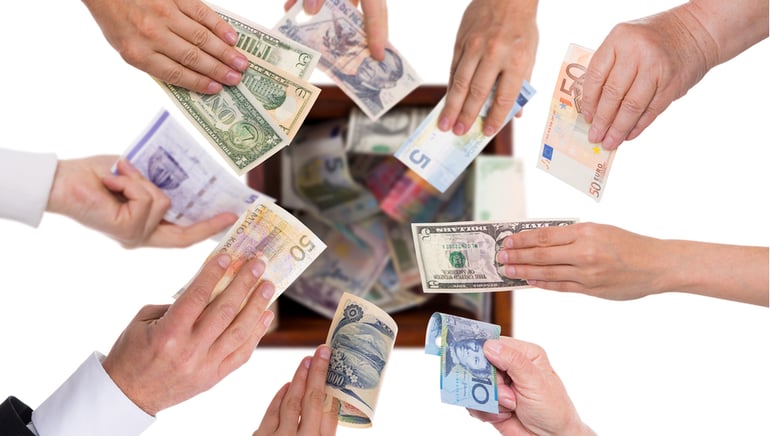 Access to financing for any small and medium enterprises (SMEs) is vital in the early stages of its life. In most cases it is necessary, not only to allow an SME to finance capital expenditure and business expansion plans, but more pressingly to pay for those regular costs and overheads as they fall due.
In a competitive lending market, tapping into sources of funding can be a challenge. This is more acute in the UAE where traditional bank lending is not easily accessible for an SME that has a very short trading history and may carry additional risk to the SME in terms of being required to provide security or even personal guarantees from shareholders to secure repayment of loans.
Other sources of finance such as angel investors and venture capital tend to be limited to those SMEs with close contacts to the UAE financial community (typically in the form of family offices). Such forms of financing also often carry onerous terms and due diligence requirements that can cause delay in the availability of funds.
As a result of this, traditional SME financing is often limited to reliance upon friends and family for support but as everyone appreciates, this source of funding is by its very nature limited. Hence alternative forms of funding, moving away from the traditional options, are increasingly important to facilitate growth in SME businesses in the UAE. In this regard, we are witnessing the growth of fintech solutions and increasingly "crowd-funding" structures (such as Beehive) that enable SMEs to access finance on competitive terms.
What is crowd-funding?
Crowd-funding allows SMEs seeking capital to promote their business (typically on-line) to a wider group of potential investors. In this regard, a number of websites have been developed and act as a platform through which investors can meet entrepreneurs and companies seeking funding. The model has proven successful as it greatly increases - if done via the internet - the breadth of available investors to comprise quite literally those with on-line access!
What form can the investment take?
Essentially, investment in any SME may take the form of capital subscriptions for shares or by way of loans. It is important, in the context of a company registered in the DMCC free zone and ultimately subject to the laws of the UAE, to take into consideration the legal requirements for soliciting investment and to comply with the DMCC free zone laws and regulations.
Equity
The issue of shares to investors means the investor becomes a part owner of the SME. Within the DMCC, Companies Law requires that the minimum subscription amount in a company is AED 50,000. Hence the equity funding per investor should not be less than this amount. Furthermore, only one class of share is available to investors, meaning investors cannot have any special rights attaching to their investment (such as redemption of the capital on a fixed date or distinct rights to participate in the profits of the company).
Once the equity investment is secured, the DMCC Registrar of Companies should be notified of the issue and allotment of shares. Certain requirements as to the on-boarding and registration of new shareholders must be satisfied and it is customary for a share certificate to be issued to the investor.
Debt
Debt funding (i.e. short or long term loans) is more typical of crowd-funding structures. This tends to be more appropriate for entrepreneurs who are reluctant to relinquish ownership (even partial ownership) of their business.
Terms of a debt funding will require careful consideration from the outset, in particular the interest rate (if any, noting that Sharia compliant structures are also available) and the period for repayment of the loan. The advantage of crowd-funding platforms is that they can act as a facilitator able to introduce potential lenders to SME businesses otherwise known as "peer to peer lending". Such platforms are very effective as they enable a lender to easily access information about business plans, credit reports on the SME and other management information which lenders may ultimately rely upon when making a decision to lend. A further advantage of this approach can be that lenders enter into a competitive bidding market where, if the investment proposition is a good one, a lender may lend such amounts and on such terms as it feels are attractive to the SME, hence shifting some of the bargaining power back to the SME rather than leaving it all in the hands of the lender!
In most instances the funding platform will also have investment documents pre-vetted by lawyers to ensure they are robust and compliant with applicable laws, making the process even more efficient for all parties.
Conclusion
It is anticipated that the form of investment model will continue to thrive in the UAE and play an important role in plugging the funding gap for SMEs. Whilst there are of course pros and cons to both equity and debt models, undoubtedly, crowd-funding provides SMEs access to alternative sources of capital which would not otherwise exist.
Opportunities available to SMEs through crowd-funding are exciting, however, proper legal advice must always be sought in order to comply with the DMCC and wider UAE laws.
Authors: Suhail Mirza, Partner, and Anna Zeitlin, Associate, Watson Farley & Williams (Middle East) LLP