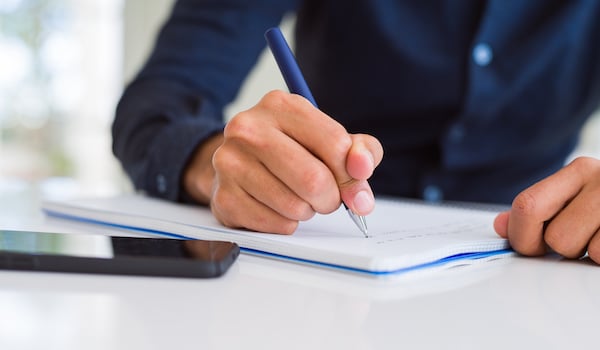 At DMCC, we're committed to providing companies with the best environment to start, grow and expand their businesses. Our latest reform to the company Regulations aims to strengthen and develop the ease of doing business for new and existing DMCC members. It also makes it easier for entrepreneurs to set up a company in the World's #1 Free Zone.
The new Regulations officially came into enforcement on the 2nd of January 2020, and this blog aims to explain the key changes that you should know to run your business with DMCC.
Important Changes to the DMCC Company Regulations in 2020
Increased Flexibility Around the Articles of Association
Under the new Regulations, companies now have increased flexibility when it comes to drafting and adopting their Articles of Association. This includes the following options:
Adopt a template prescribed by the DMCC Authority (the Standard DMCC Articles);
Amend the clauses within the template DMCC Articles (of the Standard DMCC Articles);
To adopt their own Articles entirely provided that it complies with the current Regulations.
For a company to use their own Articles, they'll also need to provide to the Registrar a legal opinion of its compliance to the current Regulations.
The Classification of Shares
Companies now have the option to structure their shareholdings to suit their business operations better. The previous Regulation limited companies to only allow one class of shares all of equal value. Now, under Regulation 27.1 "a Company may issue different types or classes of shares, provided that the rights of each type or class of shares must be stipulated in the Articles."
This lift in restriction will help companies in DMCC, especially start-ups, to raise more equity by attracting investments.
Share Capital Requirements
Regulation 6.2 (c) states that the minimum share capital requirement should now be "sufficient for the activities permitted under the license of the Company" in hopes to attract more entrepreneurial activity to the region. The Registrar from time to time can specify a minimum share capital.
We'd advise you to reach out to us to learn more about the minimum share capital based on your activities.
Winding Up of a Company
More details on the winding up of a DMCC company have been released in the new Regulation under Section 17 and Section 18. This includes details for companies if they find themselves undergoing a solvent winding-up, summary winding-up, insolvent winding up, or involuntary winding-up. It also covers the modes of winding up, including the procedures, powers of directors and appointment of liquidators.
The new Regulations maintain the provisions of the UAE Federal Bankruptcy Law No. 9 of 2016.
Corporate Governance
There are a couple of notable changes in Section 9 of the Company Regulations 2020 that address corporate governance standards in more detail. This includes:
The introduction of 'Officer Rules' to clarify the roles and responsibilities of the directors and secretaries of a DMCC company.
It's also mandatory now to appoint both Secretary (Regulation 54.1) and a Manager (Regulation 55.1 ) for a company. Appointment of Secretary remains optional with branches.
Introduction of provisions for a DMCC company to follow when appointing new managers, as well as their roles and responsibilities.
The prohibition of a DMCC company to provide any form of financial assistance to directors.
Transferring To and From the DMCC Free Zone
Prior to the 2020 Regulations, DMCC only allowed companies to migrate and transfer into the Free Zone on a case-by-case basis. Specific regulations for transfers were not outlined under the previous Regulations. In the 2020 Regulations, Section 4 introduces the concept of transferring a non-DMCC company to the DMCC and vice-versa.
The New Regulation makes it easier for companies to transfer to the DMCC, with clear outlines and directions on the prerequisites, ' Continuation Application' and rejection.
Accounts & Audits
The 2020 Regulation now has well-defined provisions concerning the auditing of the accounts of a DMCC company. Under Section 11, a company will now have more time (within six months) to submit the required audit documents to the DMCC (previous Regulation was within 90 days).
Regulation 71.2, 71.3 and 76.3 outlines that companies are now also required to be examined by auditors approved and registered with the DMCC Authority.
Read the full DMCC Company Regulations 2020.
Next Steps For Companies
For companies already set up and running in DMCC, it's recommended to amend their Articles, structure and operations to ensure compliance with the new Regulations. Articles will need to be amended within 24 months from the date the Regulations come into force (or such other period as may be agreed with the Registrar), as stated in regulation 184.7. This includes appointing a company secretary and ensuring eligible auditors.
Aligned with the new Officers Rules, it is also mandated to remove all Legal Representatives registered in all DMCC Entities, as well as registered Directors of Branches of a Non-DMCC Entity within 24 months from the date the Regulations come into force.
If you are a new investor or entrepreneur - with DMCC's new Regulations, you can now benefit from a robust regulatory framework. The introduction of share classes allows greater flexibility for newer companies. And with attractive offers for new businesses, it's a great opportunity to start your business with DMCC today.
About DMCC
DMCC is the world's number one free zone. 5 times awarded 'Global Free Zone of the Year' by fDi Magazine and home to over 17,500 companies, registering an average of 7 new companies daily. With a focus on driving commodity trade flows, DMCC is the leading centre for international commodities like gold, diamonds, precious metals and coloured stones. They have an average annual growth rate of nearly 30% over the last decade, increasing Dubai's overall GDP by around 10%, leading to their award for Economic Impact.