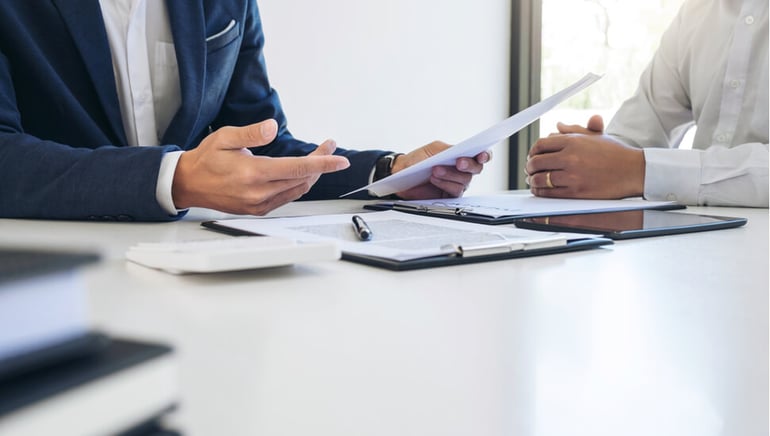 The UAE is an incredibly competitive region for many businesses. In challenging market conditions, it is common for businesses operating within the same sector to go to war over the best talent. A burning issue that many employers in Dubai have been facing in recent times is how to prevent their competitors from poaching employees and gaining an unfair competitive advantage. Below we discuss restrictive covenants and how such clauses and other options can help protect your business.
Restrictive covenants in employment contracts
Injunctive relief is an order of the court compelling, or otherwise prohibiting a certain act, such as preventing an employee from joining a competitor or generally protecting an employer's business interests following the conclusion of an employment relationship. However, injunctive relief is not a remedy available in the UAE. This can leave a business exposed to competitors poaching their staff, teams and clients and ultimately enjoying an unfair business advantage when competing for market share.
Article 127 of the UAE Labour Law No.8 of 1980 provides that employers may include restrictive covenants (or clauses which prevent an employee from certain acts such as joining a competitor for a period of time) in their employment contracts.
Restrictive covenants protect an employer's legitimate business interests, provided such restrictions are limited in duration, geographical scope and type of work. It is helpful to incorporate such clauses within employment contracts, in order to restrict employees from joining competitors, poaching / recruiting employees of the business and approaching or dealing with its clients following termination of employment.
The DMCC standard employment contracts contain optional wording, allowing DMCC businesses to include restrictive covenants in their employment contracts.
Scope of restriction
Provided a restrictive covenant is reasonable and restricts the former employee only to the extent necessary to protect the business, the Courts of the UAE are likely to recognise it as lawful. In the event that a former employee acts in breach of the restriction, resulting in financial loss to the former employer, the business may issue legal proceedings against the employee to recover such losses.
One obstacle in enforcing restrictive covenants however, is being able to demonstrate that the employer's financial loss has been directly caused by the employee's breach of the restrictive covenant. It is useful to keep a careful record of lost sales or business to overcome this.
Mitigating the risk of an employee breaching a restriction
There are a number of measures which employers may adopt to mitigate the risk arising from an employee acting in breach of restrictive covenants. These can include referring to particular clients within the wording of the restriction or including a liquidated damages provision to agree the amount of loss which will be suffered by the business if the employee acts in breach of the restrictive covenant, to be paid by the employee to the employer in event of such breach.
Fixed term contracts
The alternative to relying on restrictive covenants is to enter into a fixed term contract, which provides both parties with a guaranteed length of service. Should an employee resign from a fixed term contract early, the employee will be required to automatically pay compensation of six weeks gross pay to the employer unless the employee can demonstrate that the employer committed a fundamental breach of the terms of the employment contract. Given the unavailability of injunctive relief in the UAE, fixed term contracts are one of the most effective ways of protecting the business in practice as this provides a good deterrent to a key employee resigning from the business.
Confidential Information
A key consideration in circumstances where a senior employee leaves the business is whether any confidential information of the employer has been shared unlawfully. This could include key business information such a pricing models, key clients, new marketing strategies or product development etc.
It is unlawful in the UAE to disclose confidential information gained during employment. If an employer can demonstrate that such activity has taken place, it may raise a separate criminal complaint against the employee for contravening provisions of the UAE Penal Code No.3 of 1987 and the Cyber Crimes Law No. 5 of 2012. This is a strong deterrent to employees who might otherwise share confidential information with a competitor.
Review of employment contracts
The increasingly dynamic business environment in the UAE means that issues such as unfair competitive activity and poaching of employees is an issue that businesses and HR professionals will have to deal with more and more, particularly as their workforce expands. We recommend that businesses regularly review the wording of their restrictive covenants to ensure they are reasonable and consistent with the latest guidance and Judgments coming from both the Ministry of Human Resources and Emiratisation and the local Courts.
In this way both employers and their employees are more likely to understand the terms and operation of their employment contract and the consequences of a breach.
Luke Tapp
Head of Middle East Employment Practice, Pinsent Masons LLP
Pinsent Masons LLP is an international law firm with Middle East headquarters in Dubai, specialising in the energy, infrastructure, financial services, real estate and advanced manufacturing and technology sectors. Pinsent Masons LLP has over 400 partners, a total legal team of around 1,800 people and more than 2,500 staff. Luke Tapp leads the Middle East Employment Law Practice and advises on all aspects of employment law.