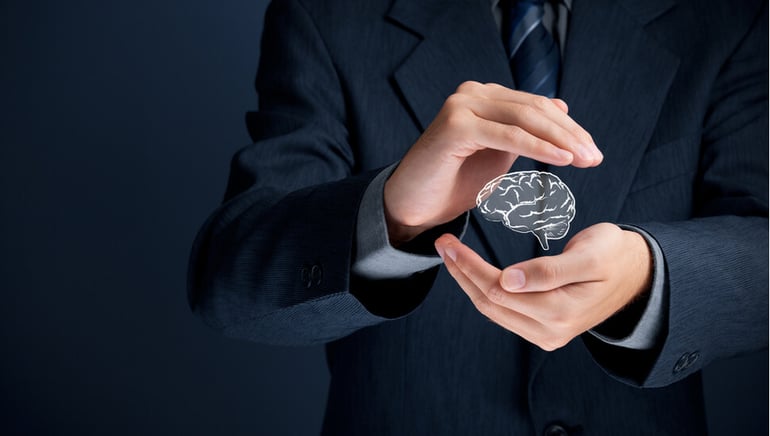 You have been looking at the various options around the UAE for establishing your business and decided that the award-winning DMCC free zone is the right partner for you. The staff at DMCC will assist you in obtaining your licence and premises, but one thing DMCC cannot help you with is the protection of your intellectual property (IP) rights. Protection of IP rights should be considered at a very early stage, they are after all the most important commercial assets of a business.
No matter how large or small your business, whether you are a B2B or B2C business, you will have IP rights. These could be straightforward such as your trade name and logo, or complex such as a unique method of doing business that you would like to stop competitors from using.
This article outlines some of the IP considerations all companies in or entering the region should keep in mind.
A is for Arabic, the official language of the region. Consider developing and protecting Arabic branding to help commercialise your product/services.
B is for Border Protection, customs recordals can be filed in some Emirates, including Dubai. If you are selling products, this could be a way of stopping unauthorised products bearing your trademark.
C is for Classification. In filing a trademark, you must specify the products or services of interest under the brand to help with its classification. Note, the UAE will refuse protection for alcohol products or services, or pork and other products considered haram.
D is for Designs. Design protection is available in the UAE to protect the shape and appearance of your product, which will allow you to stop others from copying it.
E is for Enforcement. Enforcement of IP rights is possible in the UAE on an Emirate by Emirate basis. Administrative and criminal enforcement options may be available and can be effective, but only if you have the registered rights (see R).
F is for Federal. IP registrations are UAE Federal rights and so will offer protection both in the UAE as well as in the DMCC (and other Free Zones). The DMCC Rules and Regulations recognise Federal IP rights granted in the UAE.
G is for Gulf Cooperation Council (GCC), the trading bloc of 6 Gulf countries – Bahrain, Kuwait, Oman, Qatar, Saudi Arabia and the UAE. If you are looking at patent protection, you could consider a UAE filing, or a filing through the GCC patent office covering all countries in one filing. A similar right is not available for trademarks.
H is for Helpline. Gowling WLG's IP team in the Middle East are on hand to assist you with any IP requirements you may have.
I is for Innovation. The UAE is continually improving its IP framework in order to help foster and protect innovation. A scheme through the Abu Dhabi Government looks to subsidise some aspects of patent-related work, in particular circumstances.
J is for Judges. Whilst there is no specialist IP Court, the UAE Government has invested in training a number of judges and other members of the judiciary in IP matters. This has led to swifter judgements in IP cases before the courts.
K is for Knowledge. You need to ensure that you are free to use your IP rights in the UAE. You may have used a name for many years in a different country, but checks and searches need to be undertaken to ensure you are free to use the name here. A lack of knowledge is no defence to infringement.
L is for Legalisation. If your rights are to be held by a company outside the region, you will need to provide legalised supporting documents to file your IP rights in the UAE. It can take time to finalise these and they can be costly.
M is for Management of IP. Ensure someone in your firm is tasked with being an IP champion, who will identify your IP rights and takes steps to protect where appropriate.
N is for Name. In the UAE, the applicant's name must also be translated into Arabic. It is important to ensure that the same Arabic is used for the applicant's name and address, in order to avoid future issues. If different Arabic spellings are used, it appears to officials as if different companies may own the portfolio, and can also lead to difficulties with assignments or licensing across the portfolio.
O is for Ownership. The UAE copyright law means that the original author of a copyrighted work (such as software or a logo or a website) is the owner of the rights until or unless they are transferred in writing. Ensure that your employees or sub-contractors creating any copyrights for you, transfer the ownership to your company in writing once created. Otherwise, they may retain ownership, even though you have paid for the rights.
P is for Permission. If you are setting up a company in DMCC which uses the IP of an overseas parent or related company, ensure you have the written permission, usually in the form of a contract, to use the other entity's IP rights.
Q is for Quality. As the official language is Arabic, when you are looking at patent rights, it is important to have time to prepare a quality translation for your patent.
R is for Registration. Registered rights are important to take action against infringements and counterfeits. Without registered rights, you may not be able to take action, or you may find that your only options are an expensive court case, rather than the more cost-effective enforcement action.
S is for Sensitivities, particularly cultural sensitivities. Will the brand or the marketing campaign work in this region? Are any changes needed in order to respect local culture and avoid causing offence?
T is for Translation and Transliteration, important considerations for your Arabic branding, do you want the Arabic word which conveys the same meaning (if one exists) or the Arabic word which sounds the same/similar (usually a made up word) to your non-Arabic brand?
U is for Unregistered Rights. Whilst UAE laws offer a level of protection to unregistered rights, these are expensive to prove and enforce as they require a civil action before the Courts.
V is for Verification. It is very difficult to obtain information to help with due diligence on IP matters or on potential partners/distributors in the region. Keep your rights close to you and do not allow a potential partner to protect your IP rights on your behalf. Once IP rights are owned by an entity, it can be difficult to recover them.
W is for Working Week. In most ME countries the weekend is either Friday/Saturday or Thursday/Friday. Sunday is a working day, so keep this in mind for IP related deadlines.
X is for Cross. Be aware that countries in the region will raise issues with the use or registration of religious symbols, the most common symbol objected to being the cross. This can cause issues if used to designate a pharmacy, or the Swiss flag or similar on pack or in an application.
Y is for YIKES! Yes, it is expensive. The region has some of the most expensive official fees in the world for IP protection and few of the countries allow multi-class filings. However, as registration is key (see R) not having adequate protection in place may be a false economy as you may not be able to stop unauthorised use of your mark(s).
Z is for Zones, more particularly Free Zones such as DMCC. These are special economic areas in which it is possible to have a company which is 100% foreign owned, which may not be permitted to trade onshore directly. You may have to set up an onshore company or have an onshore distributor to sell your products or franchisee to offer your services.
Studies have shown that companies who take steps to identify, protect and nurture their IP rights, benefit from better and sustained levels of growth, than those that don't. IP rights can also be used to attract investors, who are more likely to invest in a company which has protected these key commercial assets. Effectively managed IP rights can help you gain and maintain a commercial advantage over your competitors.
This article is written by Jon Parker, Gowling WLG; email Jon.parker@gowlingwlg.com.
Jon is a UK Chartered Trade Mark Attorney and a partner in Gowling WLG's UAE offices. Jon heads Gowling's MENA IP team. He has over 26 years of IP experience.
Jon has been practising in the MENA region since 2006, and in private practice in the UK since 2001. Prior to becoming an attorney, Jon worked for 10 years at the UK IPO, the government body which grants IP rights.
He assists clients in the identification, protection, enforcement and commercialisation of their IP rights in the UAE and elsewhere around the world.